EXPLORE CENTRAL ITALY

The most suggestive itineraries selected for you by La Locanda dell'Olmo
Orvieto
The timeless charm of the ancient Rock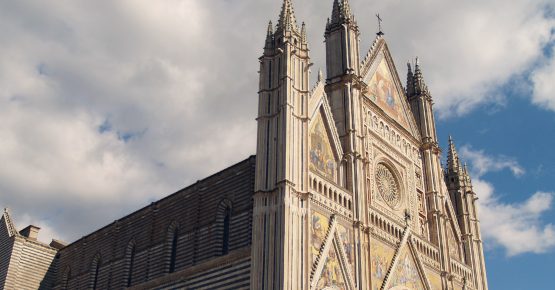 The Historical Center
The history of Orvieto sees the alternation of cultures and territorial dominations that have made the city and its surroundings rich in monuments and archaeological sites dating back to different eras. The great medieval gates enclose a unique reality of its kind, in perfect balance between respect for the past and modern life that flows on the Rock. The central crossroads under the Torre del Moro, divides the historical centrer into four oldest districts: Serancia, Corsica, Stella and Olmo. The narrow alleys, the colors of the tuff, craftsmanship and the unforgettable views, suspended Orvieto  in a magical atmosphere.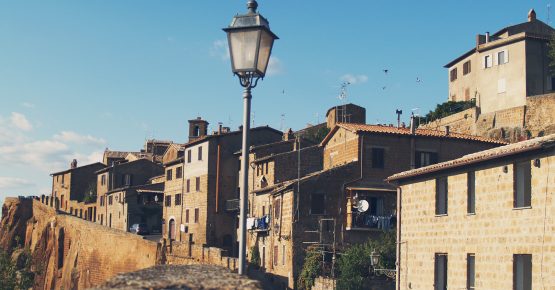 What to Visit
Orvieto offers to its visitors important attractions of Etruscan, Roman, Medieval and Renaissance ages. Not to be missed is the Duomo, considered one of the most beautiful cathedrals in the world. In addition to the famous facade, the frescoed interiors are particularly precious: the Chapel of San Brizio, painted by Luca Signorelli, was an inspiration for Michelangelo's Sistine Chapel. Another wonder of Orvieto is the St. Patrick's Well, currently a great attraction of the City. Noteworthy are also the spectacular visit to Orvieto Underground and the beautiful Albornoz's Fortress where one may enjoy a breath-taking view.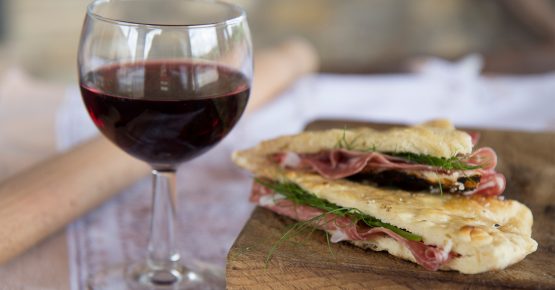 The Good Food
The recipes of Orvieto's cuisine, with a strong home dimension, have a long history and are faithfully passed on to this day. Among the many stand-out specialties are norcine processing, home-made pasta combined with wild boar and truffles, special roasted rabbit and pigeon meat. Of course, there are also many vegetarian dishes inspired by the rural tradition. Orvieto is also called "Terrae Vinae": thanks to the great fertility of its soil, the hills surrounding the Rock are the perfect backdrop for the production of excellent wines, appreciated worldwide.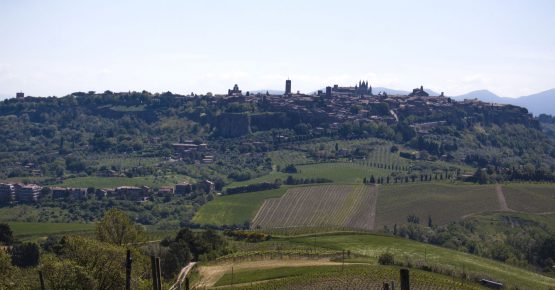 The Events on the Rock
Since 1993, Orvieto is a destination for Jazz lovers from around the world, who every year come to the City to take part in the prestigious Umbria Jazz Winter, over the new year period. During the summer you can enjoy the Orvieto Folk Music Festival, while spring is characterized by historical and religious events such as the Corpus Domini, Festa della Palombella and the Relay of the Districts. Throughout the year the city is animated by a variety of gastronomic events, such as Orvieto con Gusto during the autumn, related to Slow Food.
Tours starting from La Locanda
La Locanda dell'Olmo is located in a convenient location, close to many points of interest to visit.
Discover how far are the attractions from our farm holiday